Some Samples
of Our Products
---

Click on Image for Link
---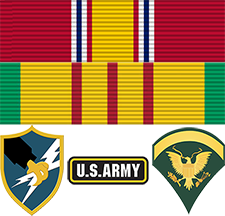 ---
Today is Thursday
Aug 6, 2020

---
Last Quarter Moon
in 5 days
[Aug 11]
New Moon
in 12 days
[Aug 18]
Senior Citizen Day
in 15 days
[Aug 21]
---
Site Code by:
BubbaSam



---

"A Place Where You Can Custom Build Your VERY Own Unique Walking Stik and MORE..."
---
CORONA & DELIVERIES UPDATE
IMPORTANT: Please Read!

Last Updated: Jul 29, 2020



We've been providing some of the finest, most comfortable, custom built walking stiks and accessories internationally for nearly 18 years, each one designed by our customer and built by us.

Our world renowned Stiks & Stafs are built from woods from around the world! You can embellishment your custom build with top grade Custom Accessories of your choosing. Check our Testimonials page to see what our customers have said about both our Products and Services!

Mouse Over Scrolling To Pause

A Random Testimonial Out Of 377 - See & Read More...


On Nov 17, 2016 at 3:14 PM Jim M of Stillwater, OK wrote:
Jim M gave us a

5 Star Rating!
I retired from the U.S. Army in 2008, during my career I made significant demands on my body that very few civilians are required to do. I had a great time as a Soldier and performed every mission well but now my body is starting to show the signs of wear even though I am only 56 and looking at the prospect of a right hip and right knee replacement. I am determined to hold off as long as I can before having this done and the BubbaStik and StepinStik is allowing me to do that. I am never one to use the basic model of anything, I prefer something that is slightly different or unique and will always prefer hand made American products over anything else. I am now waiting on my 3rd Stik and the customer service experienced during the process of nailing down what I needed/wanted in my 3rd one was fantastic. At last look there is an email sting of 16 replies and BubbaSam was always focused on what was best for me. If you are on the bench about getting one of these - jump off and buy, personalize it down to exactly what wood you want and you will never regret it. I look forward to getting one of the Diamondback Stiks as soon as they are available.

---
CART
---

---

---

---

---