Some Samples
of Our Products
---

Click on Image for Link
---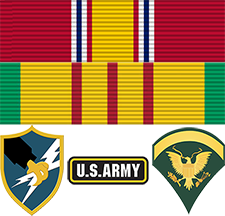 ---
Today is Wednesday
Oct 28, 2020

---
Full Moon
in 3 days
[Oct 31]
Halloween
in 3 days
[Oct 31]
Daylight Saving Time Ends
in 4 days
[Nov 01]
---
Site Code by:
BubbaSam



---

"A Place Where You Can Custom Build Your VERY Own Unique Walking Stik and MORE..."
---
CORONA & DELIVERIES UPDATE
IMPORTANT: Please Read!
Last Updated: Oct 19, 2020




We've been providing some of the finest, most comfortable, custom built walking stiks and accessories internationally for over 18 years, each one designed by our customer and built by us.

Our world renowned Stiks & Stafs are built from woods from around the world! You can embellishment your custom build with top grade Custom Accessories of your choosing. Check our Testimonials page to see what our customers have said about both our Products and Services!

Mouse Over Scrolling To Pause

A Random Testimonial Out Of 381 - See & Read More...


On Jan 16, 2010 at 12:35 PM Redbeard of Fremont, CA wrote:
Redbeard gave us a

5 Star Rating!
Yes, even semi-retired writer type people from California who lived in Texas use BubbaStiks. I put it on my Christmas list and guess what Santa brought me. A beautiful Oak colored one which I have enjoyed using for the last few weeks. The 39" height is much better than the standard 35 or 36 inch length for me. I am 6 foot tall and wanted a walking "stik" to help steady me when I am poking around the sea shore or getting into odd locations to take pictures. In addition, my doctor wants me to walk more this year so I figured a good walking stick would help and provide some degree of protection as well. Like no other one I have, this cane fits my needs of a solid handle, perfect height, excellent quality, and good looks. It is, as well, nice to know that by the end of a hard day going in and out of antique stores, or when we are finally at the last winery on the tour, my BubbaStik is there to help me though the crowd...ah... one way or another.

---
CART
---

---

---

---

---