Some Samples
of Our Products
---

Click on Image for Link
---


---
Today is Tuesday
Dec 10, 2019

---
Full Moon
in 2 days
[Dec 12]
National Guard Birthday
in 3 days
[Dec 13]
Last Quarter Moon
in 8 days
[Dec 18]
---
Site Code by:
BubbaSam



---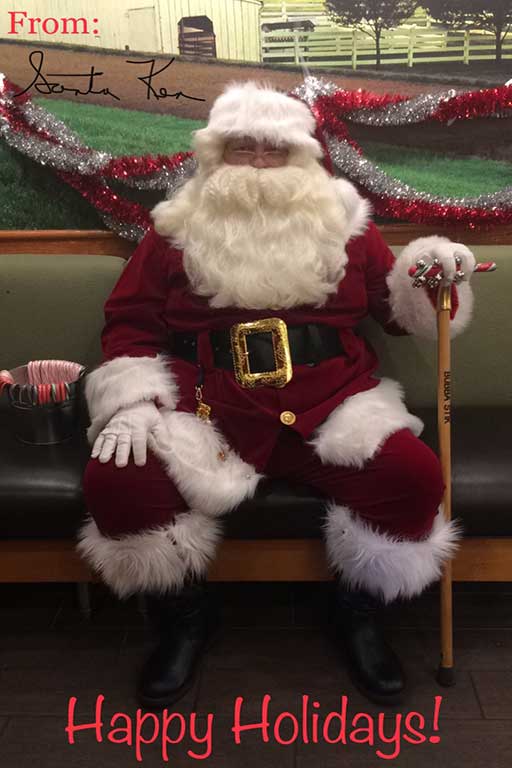 Click on Graphic to Enlarge or Reduce
Even Santa Builds His Stiks at StepinStik.com!



There's ONLY 15 Days Left until Christmas Morn!
That means there's still time to Build & Receive that One-Of-A-Kind Stik for that Special Gift for that Special Person with a 2-3 Day U.S. Ship Time! USPS says the last ship day for Stik & Staf orders is Dec 21st and for Accessories is Dec 20th to make it in time for Christmas Morn!
---
We've been providing some of the finest, most comfortable, custom built walking stiks and accessories internationally for 16+ years, each one designed by our customer and built by us.

Our world renowned Stiks & Stafs are built from woods from around the world! You can embellishment your custom build with top grade Custom Accessories of your choosing. Check our Testimonials page to see what our customers have said about both our Products and Services!

Mouse Over Scrolling To Pause

A Random Testimonial Out Of 352 - See & Read More...


On Jan 6, 2006 at 4:15 PM Keith of Bay City, TX wrote:
Keith gave us a

5 Star Rating!
I received my BubbaStik today, and found it to be exactly what I have been looking for in a cane. I have MS, and need a cane to help me walk sometimes. Finding a decent cane is not an easy task. I saw a BubbaStik in Church, and even though I was unable to get a good look at it, or talk to it's owner, I did see the "Bubba Stik" marking on it and this lead me to your web site. Thanks for making these-I can tell you're not just in it for the money. I love my new BubbaStik!

And it is comforting to know that I can whack some scumbag up side the head with it if I feel threatened! Keep up the good work!

---
CART
---

---

---

---

---