Some Samples
of Our Products
---

Click on Image for Link
---
---
Today is Friday
Dec 9, 2016

---
Full Moon
in 4 days
[Dec 13]
Last Quarter Moon
in 11 days
[Dec 20]
First Day of Winter
in 12 days
[Dec 21]
---
Site Code by:
BubbaSam




Official Home of the Original StepinStik & BubbaStik Lines of Custom Built Walking Stiks...
---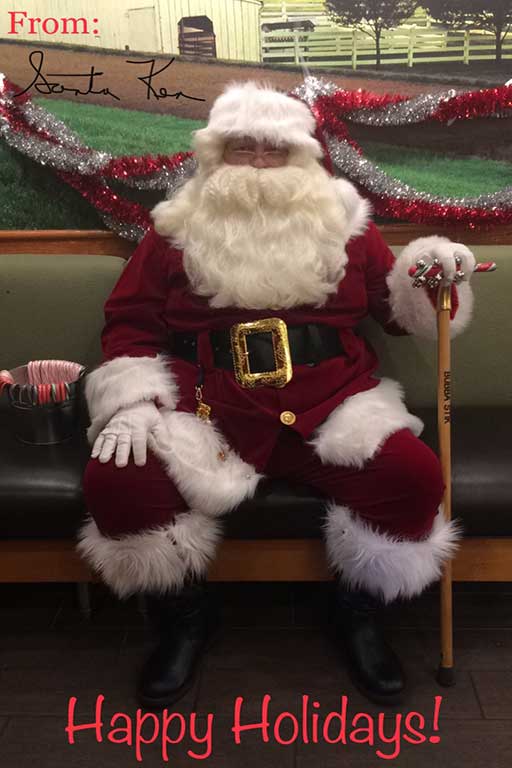 Click on Graphic to Enlarge or Reduce
Even Santa Builds His Stiks at StepinStik.com!



There's ONLY 15 Days Left until Christmas Morn!
That means there's still time to Build & Receive that One-Of-A-Kind Stik for that Special Gift for that Special Person with a 2-3 Day U.S. Ship Time!
---
We've been providing some of the finest, most comfortable, custom built walking stiks and custom accessories internationally over the last 14+ years, each one designed by our customer and built by us.

Our world renowned StepinStiks are built from Hospital Grade Ash to the finest Exotic Hardwoods from Around the World! You can also embellish your build with top grade Custom Accessories of your choosing or add them yourself to your current walking stik or cane. Check our Testimonials page to see what our customers have said about our Products and Services!
⇒ SPECIAL ANNOUNCEMENTS ⇐
Random Testimonial - See & Read More...


On Nov 4, 2015 at 4:40 PM Anna Rose of Los Angeles, CA wrote:
Anna Rose gave us a
5 Star Rating!
I love my BubbaStiks. They're lovely and conform to my needs very nicely.

I would suggest that anyone buying about the stick actually order off of this website, rather than purchasing it anywhere else, as BubbaSam puts so much care and attention into each handmade stik.

Thank you again for all you do, BubbaSam.

Anna Rose
Remember, Packaging and Priority Mail Shipping for the United States is ALWAYS included in our prices...
NO SURPRISES!
Items on our "SPECIALS" section are Excluded

---
CART
---

---
---

---

---